TOP 5 HOSPITALS IN PANCHKULA
Top 5 Hospitals in Panchkula  is a place where a person goes to be cure when he or she is sick or harmed. The difference between a hospital and other healthcare places like a clinic or a doctor's office is that a hospital will have beds where patient can stay overnight. These patients are called impatient. The motive of impatient treatment is to provide 24-7 medical stabilization. It also treat people who don't stay overnight, called outpatients. Doctors and nurses are work at hospitals. Doctors make use of advanced medical technology to cure patients. Patients who are staying at the hospital will always be under observation of doctors and nurses who are always available for all patients. It always have tools and machine require for use the patients.
We'll search the importance of hospitals and their role in our society. A hospital is a healthcare facility that provides medical, surgical, and diagnostic services to patients. These facilities are staffed with with trained medical specialist, including doctors, nurses, and other healthcare specialists. They are equipped with advanced medical technologies and equipment, agree them to provide a wide range of medical services to patients.
Hospital provides a wide range of medical services, including emergency care ,diagnostic testing, surgery, and long-term care ,and also provide high-quality medical care to patients.
TYPES OF HOSPITALS
There are many types of hospitals, including general, specialty, and teaching hospitals. General hospitals provide a wide range of medical services to patients, while specialty hospitals focus on specific medical conditions or treatments. Teaching hospital are facilities that provide medical education and training to medical specialists.
HOSPITAL DEPARTMENTS
Hospitals are divided into various departments, which is responsible for providing specific medical services .These departments include emergency departments ,surgical departments, radiology departments, and laboratory departments.
Health maintaining organization hospitals supplement the basic list with a variety of specialized services, such as:
1.Pediatric specialty care
2.Prescription services
3.Good access to surgical specialist
4.Rehabilitation services and physical therapy
5.Home nursing services
6.Mental health care
7.Nutritional counseling
8.Family support services
9.Financial services
10.Case management or social work services
TOP 5 HOSPITALS IN PANCHKULA

1.BALAJI MEDICENTRE
Balaji Medicentre in Panchkula Sector 25 has a wide range of products and/or services to cater to the varied requirements of their customers. Established in the year 2010,Balaji Medicentre in Panchkula Sector 25,Chandigarh is a top player in the category hospital in the Panchkula ,Chandigarh. It is known to provide top service in the following categories: Hospitals, Private Hospitals, Orthopedic Doctors, ENT Doctors, Gynecologists' and Obstetrician Doctors ,Eye hospital, Infertility Doctors ,Maternity Hospitals. The staff at this establishment are courteous and prompt at providing any assistance. Pay for the product or service with ease by using any of the available modes of payment, such as cash, BHIM,G-pay.
Address: Nursing Home No-1,Main Road, Panchkula Sector 25,Panchkula-134109
Available Now: Open 24 Hours
2.BRIGHT KIDNEY CARE HOSPITAL-DR BODHRAJ THAKUR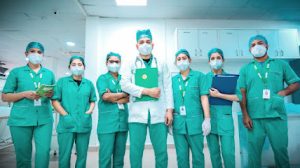 Bright Kidney Care Hospital– Dr. Bodh raj Thakur in Panchkula, Chandigarh is one of the leading businesses in snake bite treatment centers. Also known for Private hospital, General Physician Doctors, Urologist Doctors, Lady General Physician Doctors, Kidney Hospital, Nephrologists, General Surgeons Doctors ,Kidney Surgeon Doctors and much more.
1.Urinary Tract Infection[UTI]
2.AV [Arteriovenous Fistula Creation]
Travel Vaccination And Consultation
3.Chronic Urinary Tract Infections
4.Urinary Tract Obstruction
5.Prostate
6.Abdominal Pain
7.Endourology
8.Urinary Tract And Bladder Stones Treatment
9.Lithotripsy
10.Ureteroscopy
11.Urologic Oncology
Address: Building No-144-SP,Panchkula Sector 26,Panchkula-134109[Opposite Herbal Park Entry Gate]
Available: Open 24 Hours
3.PARAS HOSPITAL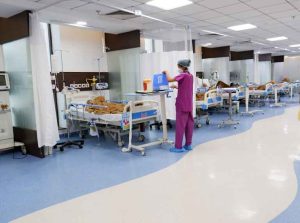 Paras Hospital Panchkula is a 232 bedded multi super specialty hospital with centers of excellence in Cardiac Sciences, Orthopedics and Joint replacement, Nephrology & Kidney Transplant, Gastroenterology & GI Surgery, Cancer care and Urology.
It is also the first hospital in the region to provide comprehensive cancer care facilities including chemotherapy, Surgical oncology, Radiation therapy & Nuclear Medicine.
Address: Paras Hospital, near Nada Sahib Gurudwara, Sector 22,Panchkula,Haryana 134109
Located In: Panchkula IT Park
Available:24 Hours
4.CLOUDNINE HOSPITAL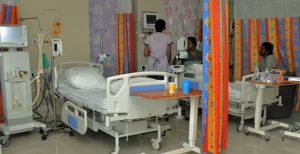 "Cloudnine Hospital – Sector 5, Swastik Vihara, Panchkula is the best Pregnancy & Maternity Hospital for a normal and C-section delivery (minimal pain via epidural delivery). It is near to the locations Sector 35, Block D,  Sector 50 etc. Cloud nine is ranked as the top maternity and pediatrics hospitals in India.
Address: Swastik Vihara ,Chandigarh – Panchkula Rd, Mansa Devi Complex, Sector 5, Panchkula, Haryana 134109
Available:24 Hours
5.DHAWAN HOSPITAL


Dhawan Hospital Panchkula, Best Hospital in Panchkula, Best Hospital in Punjab, Best Hospital in Panchkula, Best Super Specialty Hospital Panchkula .If you are looking for a urologist doctor, we suggest you visit Dhawan Hospital located in Panchkula Sector 7, Panchkula. Situated Opposite Mansa Devi Singh
Address: Plot Number 1, Dhawan Hospital, Rina Road, Plot No.1, Gurudwara Rd, Sector 7, Panchkula, Haryana 134109
Available:24 Hours
These are the top 5 hospitals in Panchkula .