Elevating Chandigarh's Aesthetic: Top Interior Designers in the City Beautiful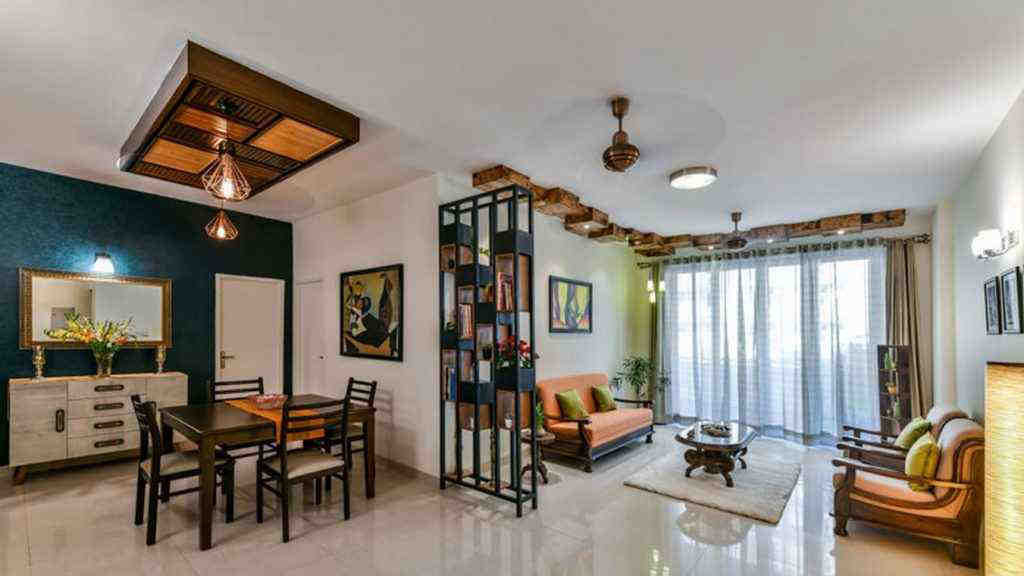 Chandigarh "The City Beautiful" is often renowned for its aesthetic urban planning and astonishing architecture. The city is renowned for its cerdible interior designers and we can find some of the best interior designer in Chandigarh. The city is blended diversely with the landscape of modern and traditional interior designing and architecture. The credit of this unique culture is owed to some of the highly talented professionals. These professionals give their best of the services in transforming the living spaces.
Let's have a closer look at the best interior designers in Chandigarh who play a vital role in transforming the city's scenario in interior designing.
Sanjiv Malhan:
In the field of interior designing, he leads with nobility and is frequently hailed as Chandigarh's premier interior designer. His reputation attracts the admiration of many, making him a true luminary in the industry. The visionary behind the Office of International Architecture (OFIA). His sustainable interior design projects have earned him immense renown, and he has also received significant recognition for his innovative ideas in this field. Mr Malhan has received recognition for commitment in using eco-friendly materials and blends apex functionality with aesthetics in his designs. He carries a considerable portfolio which serves all kinds institutional, commercial and residential projects. The work of Sanjiv Malhan has received laurels on both national and international stage.
Shabnam Gupta
She is the CEO of the Orange Lane Project. The company enjoys a vast reputation of creativity and vibrant interior designing services. She extensively serves with the best of her ability in delivering diverse colours, varied textures and distinctive artifacts in creating spaces. Her contribution in Chandigarh's contemporary interior design landscape has been vastly instrumental. She immensely considers client's personality and preferences in delivering personalized designs and services.
Harjeet Singh:
Harjeet Singh has received immeasurable recognition in the industry for bringing exclusive blend of traditional and contemporary elements into his designs. He is also a founder of Simplicity Design Studio. Harjeet Singh's work has garnered recognition for illustrating culturally rooted projects that broadly appeal to the viewer's eye. People widely know Singh's work for its sense of balance. He pays keen attention in the details of his work and projects. The city's architectural, commercial and homely spaces reflect colossal significance of Singh's Designs.
Amrita Kaur
The rising star in the Chandigarh' interior design scene is Amrita Kaur. She has been designing residential spaces with an eloquent and ornate touch. She delivers her projects with a deep understanding for natural elements. Her work sincerely characterizes a neutral colour palette and clean lines. The industry widely recognizes Ms. Kaur's work for creating amicable and serene interiors.
She is the CEO of  Renu Design Studio. She delivers an impeccable sense of transformation of ordinary projects into state-of-the-art designs. Ms. Soni showcases timeless interiors which are extraordinarily functional and aesthetically pleasing. Her work reflects a concise understanding of the latest design trends and sense of ambition in delivering projects which exceed the client's expectations.
The city's Interior Design's landscape is diverse, vibrant and dynamic. The serene credit goes to the talented professionals like Sanjiv Malhan, Shabnam Gupta, Amrita Kaur, Harjeet and Renu Soni. Their dedication in transforming spaces which are unique, contemporary and personalized have left an long-lasting mark on the city's architectural landscape. As they continue to inspire and innovate, we are looking forward to many more stunning projects to soar the Chandigarh's architectural landscape to newer heights.
FREQUENTLY ASKED QUESTIONS (FAQ's)
Q1. How much does an interior designer cost in Chandigarh?
Ans: The Fees of interior designer in Chandigarh:
Type                                   Approximate Fees
1 BHK                                Rs 30,000 to Rs 2,70,000
2 BHK                               Rs  50,000 to 5, 05,000
3 BHK                                Rs 80,000  to Rs 2,75,000
Q2. How much should an Interior Designer Charge?
Ans: The fees of Interior Designing depend on the services offered. But the considerable standard rates range from INR 40–50 per sq. ft. to INR 500 per sq. ft. Hence, INR 100 and INR 150 is the average range.
Q3. Do Interior Designers Charge per room?
Ans: Interior designers usually charge an hourly rate. Depending on the company, some designers will charge per room, while others will set out a fixed price after an initial consultation.
Q4. How to calculate the cost of interior design?
Ans: An interior designer's percentage of project fee can range from 10% to 45%, although the average is in the 15% to 30% range. The project cost includes materials and furnishings, as well as contractor fees. You then add your design fees to this cost. A 20% to 35% mark-up on purchases and services is typical.
Q5. What is included in interior design?
Ans: Interior design is a multifaceted profession that includes conceptual development, space planning, site inspections, programming, research, communicating with the stakeholders of a project, construction management, and execution of the design.