Top Plant Nursery in Panchkula- A plant nursery carefully selects a wide range of trees, plants, herbs, and other vegetation. Nurseries provided every type of plant, from little trees to large flowers. Wholesale plant nurseries and retail plant nurseries are the two different categories of nurseries. While wholesale plant nurseries supply businesses with enormous amounts of plants, retail plant nurseries sell plants to the general population.
In summary, we assist you in locating a plant nursery in Panchkula with their address if you are a gardener who enjoys the surrounding greenery. These plant nurseries provide the following assortment of goods and services:
Advantages and Disadvantages of Plant Nursery in Panchkula
Here are the advantages and disadvantages of using a plant nursery in Panchkula:
Advantages of a Plant Nursery in Panchkula:
1. Variety of Plants: A plant variety is a more specifically defined group of plants from a species that have a common set of traits.
2. Local Expertise: The nursery personnel may be familiar with the area's soil types, weather patterns, and frequent gardening problems, enabling them to offer pertinent guidance for Panchkula's particular circumstances.
3. Plant Quality: When compared to plants offered at big-box stores, reputable nurseries frequently provide plants that are healthier and better cared for. They might also provide knowledgeable suggestions on how to take care of plants.
4. Plant Health Guarantee: Customers may feel more at ease knowing that some nurseries give warranties or assurances on the health of the plants.
5. Seasonal Availability: It is usually simpler to find suitable plants for your yard at the proper time by shopping at nurseries, which frequently stock plants that are in season.
Disadvantages of a Plant Nursery in Panchkula:
1. Cost: Compared to other suppliers, such as home improvement stores or online merchants, plants from nurseries can be more expensive.
2. Limited Stock: Particularly if they specialize in different sorts of plants, nurseries may not have a large stock of a particular variety of plants.
3. Location: If there are no other options close by, the proximity of a nursery to your location may not be advantageous. It might not be practical to travel to a nursery that is far away.
4. Seasonal Limitations: If you have certain planting deadlines, it may be a limitation since not all plants are year-round available at nurseries.
5. Plant Health Concerns: Although nurseries often offer healthier plants, there is still a chance that the plants you buy will be harmed by disease or pests. Before purchasing, thoroughly inspect the plants.
6. Limited Non-Plant: In comparison to specialized garden centers or stores, nurseries may contain a smaller selection of gardening equipment, pots, and other supplies because they are primarily focused on plants.
List of Top Plant Nursery in Panchkula
Go Green Plantation:
I advise using online search engines, local business directories, or getting in touch with regional gardening and nursery organizations for assistance if you're seeking a specific nursery in Panchkula or have inquiries regarding a nursery called "Go Green Plantation." You can also get advice from friends, family members, or nearby gardening aficionados about the best nurseries in Panchkula. Don't forget to visit or get in touch with the nurseries to ask about their plant selection, price, and any particular needs you may have for your plantation project.
Go Green Plantation Also Listed in:
Plant Nurseries
Seed Retailers
Flower Pot Dealers
Landscape Contractors
Fruit Plant Nurseries
Garden Maintenance Services
Ceramic Pot Dealers
Landscape Gardening
Vegetable Seed Retailers
Timing: 9:00 Am to 5:00 Pm
Address: House 316, Mansa Devi Complex, MDC Sector 4 Panchkula, Haryana 134109
Paras Nursery:
However, as of my most recent knowledge update in September 2021, I am unaware of any specifics on "Paras Nursery" or its activities in Panchkula. I advise using online search, local business directories, asking locals, social media, visiting in-person, local gardening associations, and local agricultural or horticultural office nurseries in Panchkula to learn more about Paras Nursery in Panchkula or any specific place.
Paras Nursery Also Listed in:
Plant Nurseries
Seed Retailers
Flower Pot Dealers
Landscape Contractors
Fruit Plant Nurseries
Garden Maintenance Services
Ceramic Pot Dealers
Landscape Gardening
Flower Pot Stand Dealers
Vegetable Seed Retailers
Timing: 8:30 Am to 7:00 Pm
Address: Plot No 24, Street No. 1, Haripur, Sector 4, Panchkula, Haryana 134109
Balaji Nursery:
One of the well-known nurseries in North India is Balaji Nursery. They have a group of folks who are passionate about bringing enjoyment to people who appreciate plants. Plants for Balaji Nursery come from a variety of passionate local gardeners and plant lovers.
Additionally, they have a selection of elegant ceramic planters that will enhance the attractiveness of your plants and outdoor decor. The Balaji Nursery is highly recommended if you're seeking the largest nursery that offers you new, healthy plants for your landscape.
Balaji Nursery Also listed in:
Plant Nurseries
Flower Pot Dealers
Landscape Gardening
Fibre Flower Pot Dealers
Garden Developers
Architects for Landscape
Garden Landscaping Services
Garden Landscaping Services
Address: Sector 32, Panchkula, Haryana 134109
Green Nursery (Chandimandir):
In Panchkula, Haryana, Green Nursery is a well-known plant nursery. They offer a wide selection of plants at fair prices, along with several exquisitely crafted containers. They have been employed in this field since 2016. The plants in this nursery are incredibly healthy and new, and they are also the newest in style. The goal of Green Nursery is to offer a reliable, fashionable, and consistent garden caterer.
Green Nursery presents a constructive outlook. Additionally, it treats consumers like VIPs. They provide a range of related goods, such as ceramics, specialized embellishments, etc. Only cash is accepted as payment for their services.
Green Nursery Also Listed in:
Plant Nurseries
Seed Retailers
Grass MAT Dealers
Horticulturists
Timing: 8:00 Am – 7:00 Pm
Address: Zirakpur-Panchkula-Klka Highway, Panchkula, Haryana 133301
Bloomingdale Nursery:
One of Panchkula's top plant nurseries is Bloomingdale Nursery. They deal in ornamental pots and plants. They also feature a huge selection of both indoor and outdoor plants. Cash, UPI, BHIM, and G Pay are just a few of the payment methods that are accepted in this location. We heartily endorse Bloomingdale Nursery as the greatest plant nursery in Panchkula.
Bloomingdale Nursery Also Listed in:
Timing: 9:00 Am to 8:00 Pm
Address: Unnamed Road, Kishangarh, Panchkula, Haryana 160101
Surya Nursery:
One of the top plant nurseries in Panchkula, Haryana, is Surya Nursery. They have an outstanding staff and a staggering variety of plants. Their love and dedication are evident in the superiority of their plants. The Surya Nursery can be found if you have an interest in indoor plants and want to build a little garden.
Services provided by Surya Nursery:
Landscapes
Gardening Accessories
Consultation
Maintenance
Address: Plot No 1 (Ad-Joining Liquor Shop) Daria and Mauli Jagran Village, to Panchkula Road, Hallo Majra, Chandigarh, 160002
Types of Plants Nursery in Panchkula
The following are some typical plant varieties that you might find in nurseries in Panchkula:
1. Ornamental Plants: Beauty is the primary characteristic of ornamental plants, also known as garden plants. They are typically grown in flower gardens so that their flowers may be seen. It is a plant that is generally planted for aesthetic, screening, accent, specimen, or color reasons.
2. Fruit Trees and Shrubs: All trees that are flowering plants produce fruit, which are the ripened ovaries of flowers containing one or more seeds. Fruit trees are ones that produce fruit that both people and animals may eat or utilize. In horticulture, the term "fruit tree" only refers to trees that yield fruit for human use.
3. Herbs: Herbs are little plants with fragile, supple stems that are green in color. They could have no branches or just a few. Tomato, basil, wheat, grass, and other plants are examples of those that fall within the category of herbs.
4. Native Plants: Native plants are ones that are found natively in a specific area. They can assist local fauna and are frequently adapted to the local climate. These species are the main focus of native plant nurseries.
5. Succulents and Cacti: Due to their distinctive appearance and simplicity of maintenance, these water-saving plants have grown in favor. Numerous succulents and cacti are frequently available in nurseries.
6. Indoor Houseplants: Indoor plants like peace lilies, pothos, and snake plants are the focus of houseplant nurseries. These are excellent for providing greenery to residences and workplaces.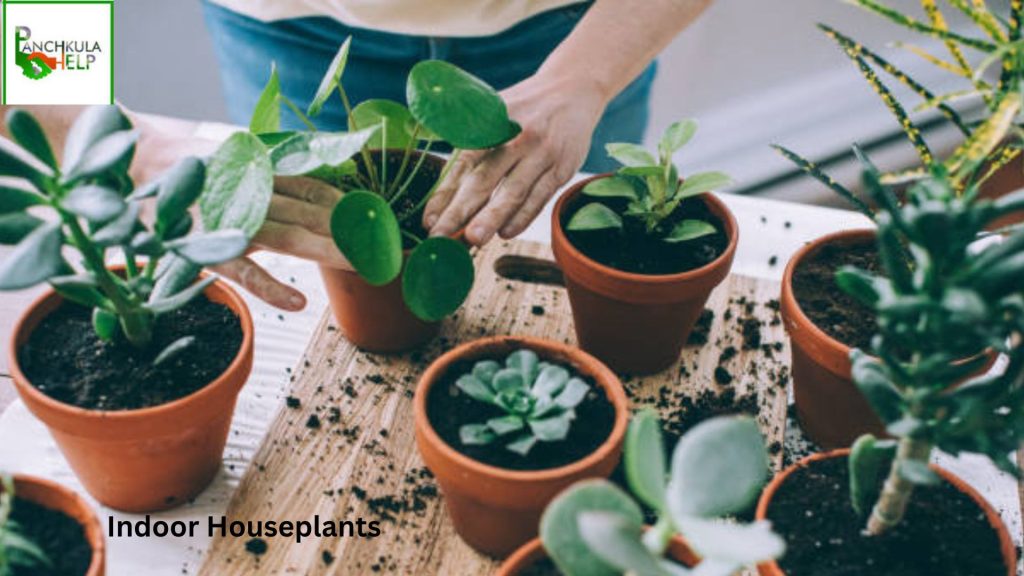 7. Bonsai Trees: The patrons of bonsai nurseries are aficionados interested in the craft. Different species are available from them that can be taught and groomed into miniature trees.
8. Aquatic Plants: Aquatic plants, such as water lilies, lotuses, and various submerged plants, can be found in specialized nurseries if you have a pond or other water feature in your landscape.
9. Garden Supplies: Many nurseries also sell gardening equipment and supplies including potting soil, fertilizer, gardening tools, and pots or containers for planting in addition to plants.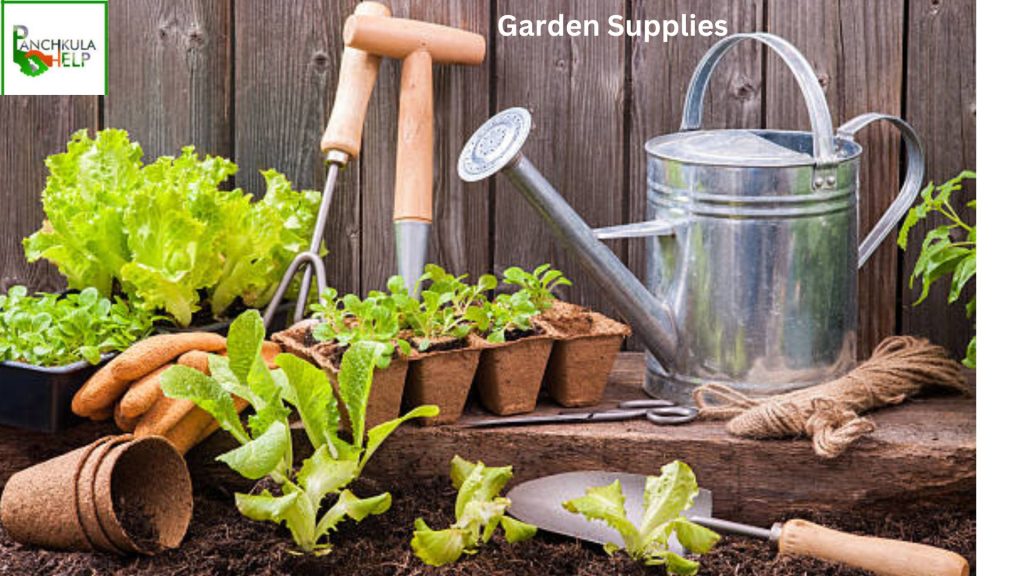 10. Exotic and Rare Plants: Some nurseries specialize in unusual or exotic species that might not be widely available elsewhere. Collectors and plant lovers can benefit from these.
Conclusion:
Here, in a top plant nursery in Panchkula during their early stages of development, plants are taken care of in a vegetable or fruit nursery, which offers ideal circumstances for germination and subsequent growth until they are robust enough to be put out in their permanent location.