Top 5 Best Schools in Panchkula
The top 5 best schools in Panchkula are noted for academic quality, modern facilities, and overall student development.
They provide a diverse selection of curriculum, including CBSE and ICSE, and place a strong emphasis on not just academic performance but also extracurricular activities and character development, making them highly popular options for excellent education in the region.
 Its main goal is to teach students information and abilities in areas like as mathematics, science, languages, and social studies. Schools normally follow to a curriculum established by educational authorities and employ instructors who assist learning and evaluate students' progress. These institutions provide a variety of facilities such as classrooms, libraries, labs, and sports facilities. Sports, music, and organizations are frequently recommended as extracurricular activities to support holistic development. Schools enforce rules and regulations to provide a positive learning environment and communicate with parents about their kids' progress.
list of top 5 best schools in Panchkula:
Hallmark Pubic School
Bhavan Vidyalaya
Hansraj Public School
St. Xavier's High School
Doon Public School
Hallmark Public School is well-known for its creative educational methods and focus on academic performance. The school offers a well-rounded curriculum as well as a variety of extracurricular activities. Hallmark Public School wants to develop well-rounded individuals who achieve academically and in co-curricular activities by providing a dedicated teaching staff and a favorable learning environment. The school's dedication to full growth has made it a popular choice among Panchkula parents and kids.
Address: Sector 15, Panchkula, Haryana 134113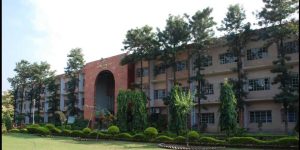 Bhavan Vidyalaya, Panchkula is a well-known educational school in Panchkula, Haryana, India. The school was founded with a mission to delivering outstanding schooling and has a long history of academic excellence and overall development. It provides a complete curriculum that combines academics with extracurricular activities, promoting students' entire development. Bhavan Vidyalaya has modern technology, highly qualified teachers, and a supportive learning atmosphere. The school focuses on morals, discipline, and character development, preparing students not only for academic achievement but also for life after high school. It has continuously produced intelligent and dedicated citizens who make great contributions to society.
Address: Sector 15, Panchkula, Haryana 134113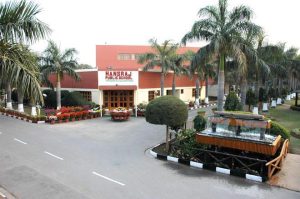 Hansraj Public School is in the top 5 best schools in Panchkula that offers a variety of facilities to support students' holistic development. Moreover, these facilities include well-equipped classrooms, science and computer laboratories, a library, sports facilities, and music and art rooms. Additionally, the school adheres to the CBSE curriculum, encompassing subjects such as mathematics, science, social studies, and languages (English and Hindi). Furthermore, it places a strong emphasis on physical education and provides co-curricular and extracurricular activities to foster students' all-round growth.
Address: HANSRAJ PUBLIC SCHOOL, Sector 6, Panchkula, Haryana 134108
St. Xavier's High School in Panchkula is a well-known school noted for its dedication to education. The school provides excellent academic programs, a curriculum that meets national standards, and an emphasis on complete growth through extracurricular activities such as sports and cultural events. The school's infrastructure is up to date, with well-equipped classrooms, science and computer laboratories, a library, and sports facilities. The knowledgeable faculty is motivated about sharing on information and supporting students to reach their best potential. The school also promotes character education and values, encouraging pupils to develop qualities such as honesty, integrity, and kindness. To promote a feeling of civic responsibility in its pupils, the school participates in community service and social activities.
Address : Sector 20 Rd, Sector 20, Panchkula, Haryana 134116
Doon Public School in Panchkula is a school that focuses not only on academics but also on social development. The school uses cutting-edge teaching techniques that include current technology and multimedia educational devices. It promotes a global viewpoint, supporting creativity and leadership, and promoting eco-friendly behaviors. Through cultural festivals, art displays, and performances, the school promotes India's rich cultural variety. Doon Public School also provides mentorship programs to help pupils develop professional objectives. Students participate in social activities such as community service and helping others, which promotes a feeling of social responsibility. Parental participation is encouraged, and the school places a premium on emotional intelligence. The school is dedicated to constant growth and seeks feedback from students, parents, and teachers in order to improve its educational programs.
Address: Sector 21, Budanpur, Panchkula, Haryana 134112.