Best 5 schools in Chandigarh
One of the most famous cities of North India and even India as a whole is Chandigarh. Known as the city beautiful, this city provides many facilities for its residents and many opportunities too. Chandigarh is the combined capital of Punjab and Haryana. Living in Chandigarh is also a dream for many. Chandigarh is a union territory and also the first planned city of the entire nation. Chandigarh has been given the title of the city beautiful because of its lush green surroundings, perfect roads, the discipline of the residents, and many more attractions. If we talk about schooling, Chandigarh has some of the best schools in North India. Today, we will take a look at the best schools in Chandigarh and give an answer to our audience on what they are looking for. Let us start with the list of top schools in Chandigarh.
1)Delhi Public School, Chandigarh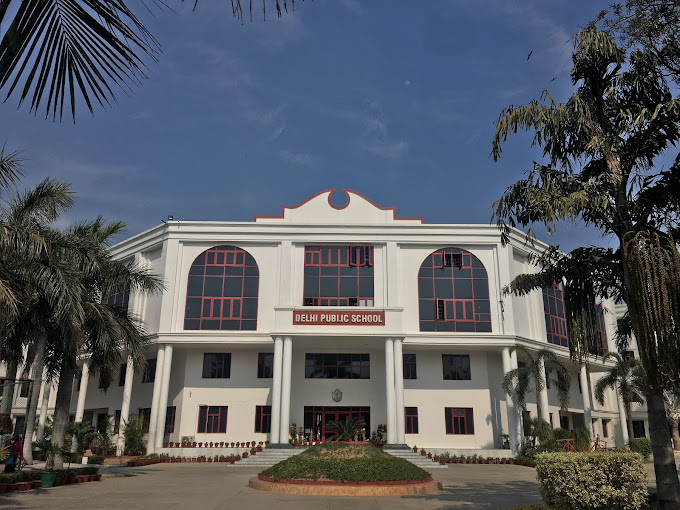 DPS Chandigarh was established in the year 2003 and within a short span of time became the best school in Chandigarh. DPS Chandigarh provides the students with a truly competitive environment in order to build personalities. With one of the best infrastructures in the entire city and one of the biggest sporting complexes, this school has been proven to be the best in Chandigarh and one of the best in North India.
Name of school– Delhi Public School, Chandigarh
Affiliation number– 2630054
School code– 23043
Location and Pin code– Sector 40C Chandigarh – 160036
Fee Structure-
For new admissions
Admission Charges (one time) Rs 47500
Caution Money – Rs 10000
For all students
Yearly fees
(Nursery to V)- Rs 104400
Classes VI to VIII- Rs 105840
Classes IX to XII- Rs 106560
2) St. Johns High School, Chandigarh
St. Johns High School is an educational institution for the Christian Minority run by the CCB. St, Johns is one of the best schools in the city and is an all-boys school too. It is a recognized school the recognition has been given by UT's education department.
Total fee for new admissions– Rs 101112 (yearly)
Address – Sector 26 Chandigarh
Pin code– 160019
Established – 1959
The school is known for its strong academics which are designed in such a way that the students are forced to push their boundaries and come out of their comfort zone. The school has a well-built modern library, computer labs, science labs as well as art and music studios. This religious minority institution offers programs to students from class nursery till class 12th. The motto of the school is Per Deo et Patria meaning "for god and country".
3)Strawberry Fields High School
When we talk about the top schools in Chandigarh, there is no way that Strawberry Fields High School will not be in the list. The school provides a high level learning experience to students and also has a curriculum which is a mixture of academics with high order thinking skills and hands on learning experience like field trips and internships which is one of the main attraction of the school.
Address– Sector 26, Chandigarh
Pin code – 160019
Established – 2004
School type – co-ed
Affiliation – ICSE
Fees – 112500 – 159720 INR
4)Bhavan Vidyalaya School
Bhavan Vidyalaya is also included in the list of the best schools in Chandigarh. Founded on 17 July, 1983 the school is highly dedicated towards our country's heritage and focuses mainly on moral values. The school even conducts various exchange programs for the students and is one of the schools that organises Abroad trips. The school even has a band and a cinema group too.
Address – Bhavan Vidyalaya Chandigarh, Sector 27B, Madhya Marg
Pin code – 160019
Affiliation – CBSE
School type – Co-ed
Fees – 44000-73000 INR
Motto – "Let noble thoughts come to us from every side"
5)Carmel Convent School
One of the most famous schools of Chandigarh. The school offers programs to children from classes KG to class 12th. An excellent infrastructure combined with ventilated and airy classrooms makes the school a perfect choice for both parents and students. For crystal clear students, the school has modern equipped laboratories of computer and science. Five different clubs in which students enrol are –
Heritage Club
Science and Eco club
Peace club
Health and Wellness club
Disaster management and IT club
Address – Carmel Convent, Sector 9, Dantewada, Chandigarh
Pin code – 160009
Affiliation – CBSE
School type – co-ed
Fees – 42000 – 46300 INR
Motto – "LOVE CONQUERS ALL"
FAQ's
Q1) Which school has the best result in Chandigarh?
Answer-When it comes to result, 2 schools which come in mind are DPS Chandigarh and Bhavan Vidyalaya Chandigarh.
Q2) Which is the most expensive school of Chandigarh?
Answer- Strawberry Fields High School is the most expensive school of Chandigarh
Q3) How many total schools are there in Chandigarh?
Answer- Chandigarh has a good network of 112 Government, 83 known private schools, 7 Govt. aided schools and 7 Central Govt. school.
More on this topic-
Top schools in Chandigarh
Best schools in Chandigarh
Top 5 schools in Chandigarh
Best CBSE schools in Chandigarh
Top ICSE schools in Chandigarh